LATEST NEWS FROM THE TROLLEYBUS MUSEUM
CLEETHORPES ON THE MOVE
31 August 2022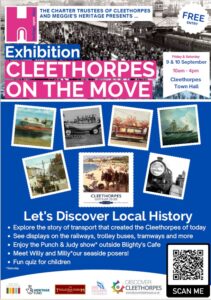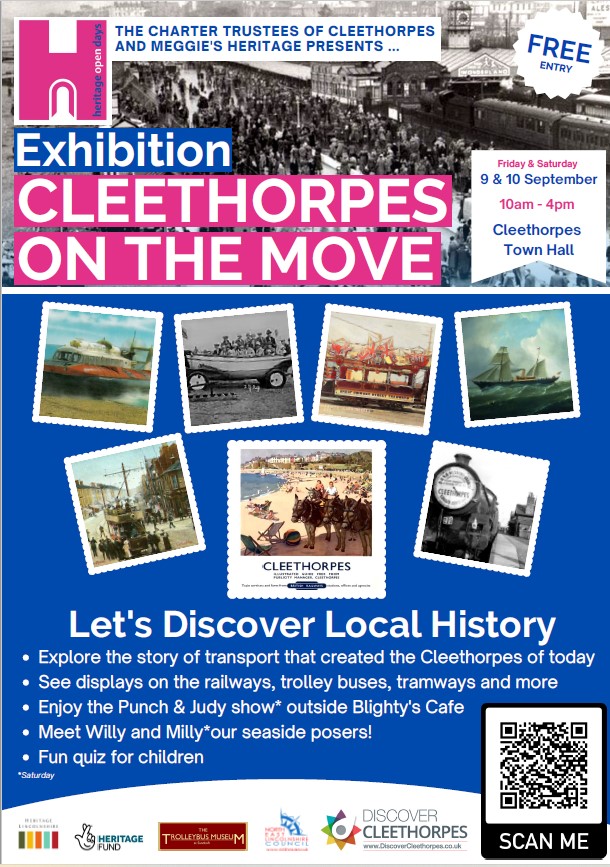 We'll be at the Cleethorpes On The Move exhibition at Cleethorpes Town Hall on Friday and Saturday, 9/10th September. This is a major exhibition showing how transport shaped the town into how it is now. See you there!






LONDON 1812 RETURNS TO SANDTOFT
27 August 2022
London Transport trolleybus 1812 went on loan to the London Bus Museum in 2015, and when that ended last year underwent a full mechanical overhaul. It returned to the Museum on 23rd August and following a thorough inspection and brake test by our engineering team was recommissioned into service today, the first day of our three-day London Weekend – commemorating the 60th anniversary of the capital's last trolleybus in 1962.
You can read more about 1812 here.
SPECIAL WEEKDAY OPENING AND LONDON EVENT UPDATE
15 August 2022
For the first time the Trolleybus Museum will be open to the public on weekdays!
As an experiment, the Museum will be open Monday to Friday, 22nd to 26th August from 10:30 to 4:30. All our usual attractions except motorbus tours will be available and one trolleybus in service every day (due to staff availability some attractions may be open for limited periods). To help cash-strapped families we are not making an admission charge but requesting a donation of £3.
And, because of the cost of living crisis we've decided that the London commemoration at the Bank Holiday Weekend will no longer be a Trolleyday Plus event  – so normal admission prices will apply and eligible for our 12 month free re-admission offer!
HELP THE TROLLEYBUS MUSEUM AND YOU COULD WIN £25,000!
5 July 2022
The Trolleybus Museum is now registered with the Lincs Lotto. It's a weekly draw with a chance to win £25,000 every week and 50% of the ticket price goes to your chosen good cause with a further 10% to other registered causes.
For more information see our Supporting Us page
BBC's BARGAIN HUNT FEATURES THE TROLLEYBUS MUSEUM
26 May 2022
Last October a BBC production team descended on the Museum to film a segment for the latest series of Bargain Hunt. They arrived at 7am and spent a chilly 4 hours at the Museum. This episode is due to be screened on BBC1 on Monday 6th June 2022 at 1215, and will be available on iPlayer afterwards.
The photos show presenter Natasha Raskin Sharp alighting from London trolleybus 1348 and interviewing Museum President Bob Rowe beside the Cedes Replica.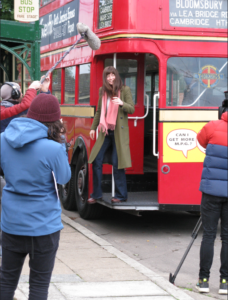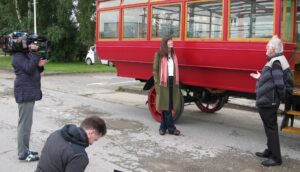 NEW DEPOT BUILDING PROGRESSES
17th March 2022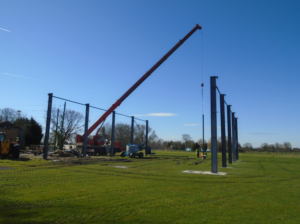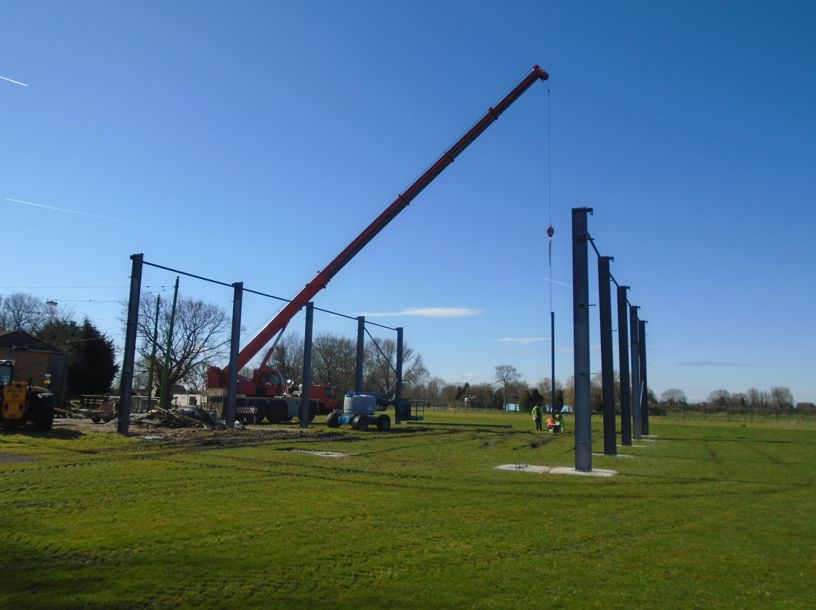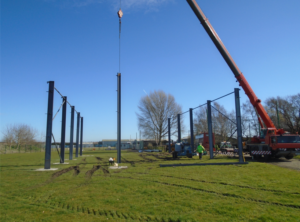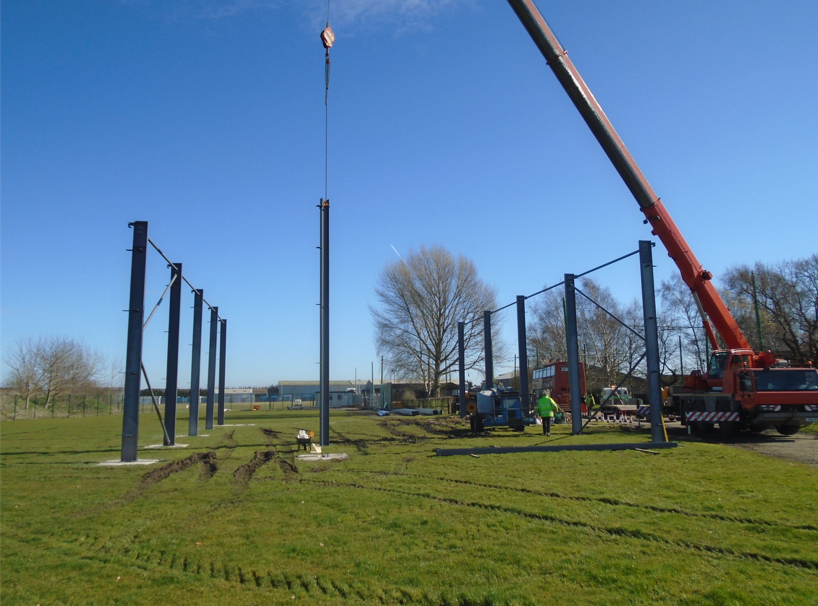 Despite a setback with wet weather, the steel framework of the new Depot Building is going up.
TROLLEYBUS MUSEUM CONTRIBUTES TO THE QUEEN'S GREEN CANOPY
19th February 2022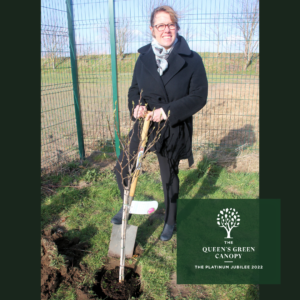 We're proud to be taking part in the Queen's Green Canopy. At an informal ceremony recently, Liz Denton, our mentor from Museums Development Yorkshire, planted the first tree of our contribution.
CONSTRUCTION OF NEW DEPOT COMMENCES
17th February 2022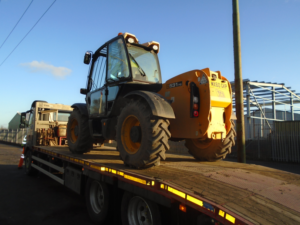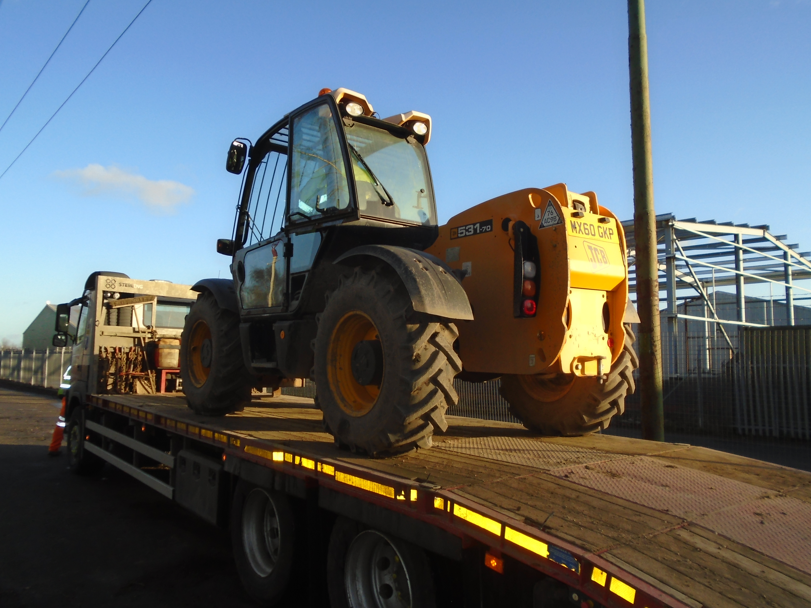 As the first stage of our Development Plan, work has started today (17th February) on our new depot building. An earth mover has arrived at the Museum and marking out has begun.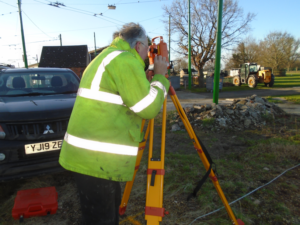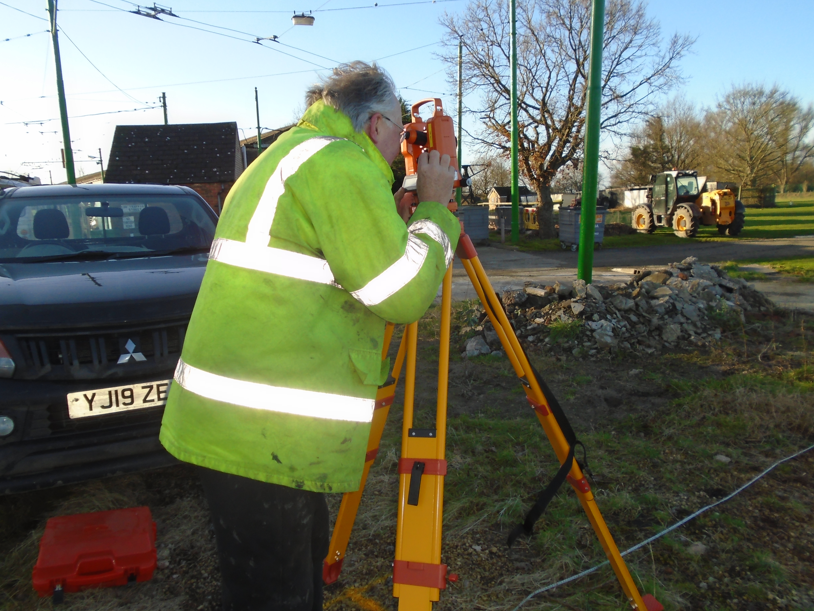 The first new depot to built at the Museum in 40 years, it should be complete by early Summer 2022, allowing 8 trolleybuses currently in temporary storage to be brought back to Sandtoft.
DEVELOPMENT AT THE TROLLEYBUS MUSEUM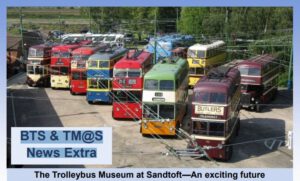 We are happy to share our plans for expansion on the Trolleybus Museum at Sandtoft site! Click on the link above for more information!
NOTTS & DERBY 353 LEAVES SANDTOFT – TEMPORARILY!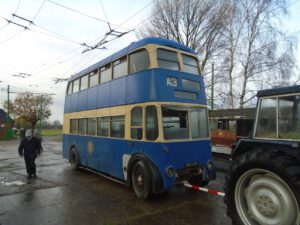 Our resident Notts & Derby trolleybus number 353 (seen attached) is seen being prepared to be moved for storage offsite to make valuable space in our Depot.
353 arrived at Sandtoft in 2016 after being offered to the Museum by the West of England Transport Centre where it had been stored since 2011. First purchased for preservation when it came out of service in 1967, 353 has had several homes in that time, spending most of its life in the south of England.