By the end of the 1960s only three operational British trolleybus systems remained. Throughout the decade groups of enthusiasts around the country had realised that this mode of transport was fast disappearing and had set about saving examples. Their immediate problem was where to keep these historic vehicles; a secondary aim was to set up a working museum where the public could enjoy the trolleybus's unique characteristics.
In 1969 several of these groups came together, and through the generosity of the mother of one of them, Mike Dare, a young schoolteacher from Reading, the original 4-acre site at Sandtoft was purchased and The Trolleybus Museum at Sandtoft was founded. The first trolleybus (Reading 193) arrived in November 1969. Others quickly followed and today the Museum's collection numbers 56 trolleybuses, 15 motorbuses and several other associated vehicles.
It wasn't just vehicles that were collected. Over the next 3 years the last systems closed down and much equipment was salvaged so that the Museum's running circuit could be erected. In 2008, 1.2 acres of land to the north and north west of the site (including the current car park) was bought; in 2017 the British Trolleybus Society bought "Burntwood", the bungalow to the west of the original site with its associated land which butts up to the 2008 purchase. The following year, using a generous bequest from a member, we were able to acquire a strip to the west of these additions.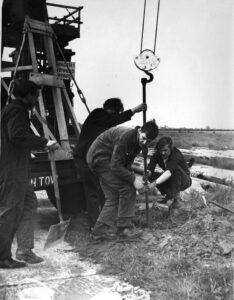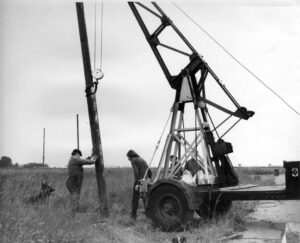 The result is that the combined site has more than doubled in size and it's our aim to develop the Museum with more attractions, including a miniature railway, extended trolleybus line, new reception facilities and a relocated and extended car park.
In the early years everything on the site was constructed by that team of enthusiastic young volunteers, often without the aid of special equipment. Even in 2021, we have no paid staff but with the advent of Health & Safety legislation and an ageing workforce we have to use specialist contractors more and more.
Every penny you spend at the Museum goes to maintaining our collection, our buildings, and developing our Museum. Gift Aiding your entrance payment and donations gives us an essential uplift of 25% from the government – please ask for a Gift Aid Declaration form. Thank you!