It'll soon be Summer and time for the Sandtoft Gathering!

After a triumphant return in 2022 after the pandemic, this year's Sandtoft Gathering will be held on Sunday 30th July.
What is the Sandtoft Gathering?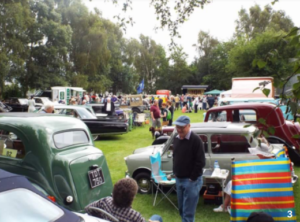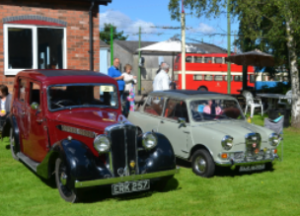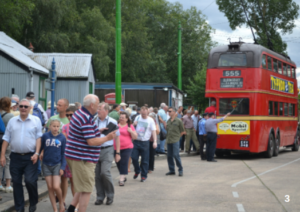 Our biggest and best event of the year. In addition to our usual attractions there will be:
Visiting car, lorries, buses
Extended motorbus tours of the local area
More trolleybuses in service – we usually manage to run at least 9, rotating them in batches of 3 every few hours
Jazz band
Real ale beer tent provided by the Doncaster Brewery & Tap (https://doncasterbrewery.co.uk/), which is CAMRA listed and LocAle accredited.
When is it?
The Sandtoft Gathering is always held on the last Sunday in July. This year it's on 30th July. The Museum is open from 10am to 6pm.
How do I get there?
If you're coming by road we'll have extra parking available. For visitors coming by public transport we run additional free bus services to the Museum. Details of these will be posted when available.
I have an historic vehicle – can I bring it?
Yes – vintage road vehicles are welcome – and even some newer ones often take part, at our discretion. Although there's no entry charge (and the driver plus two passengers get free admission) we do need you to complete an entry form, which can be downloaded here  or you can complete an on line form below.Show More
Can I bring my sales stand?

One of the highlights of the Gathering is the transport flea market, housed in our main depot building. You can find more details and the booking form on the sales stand webpage.